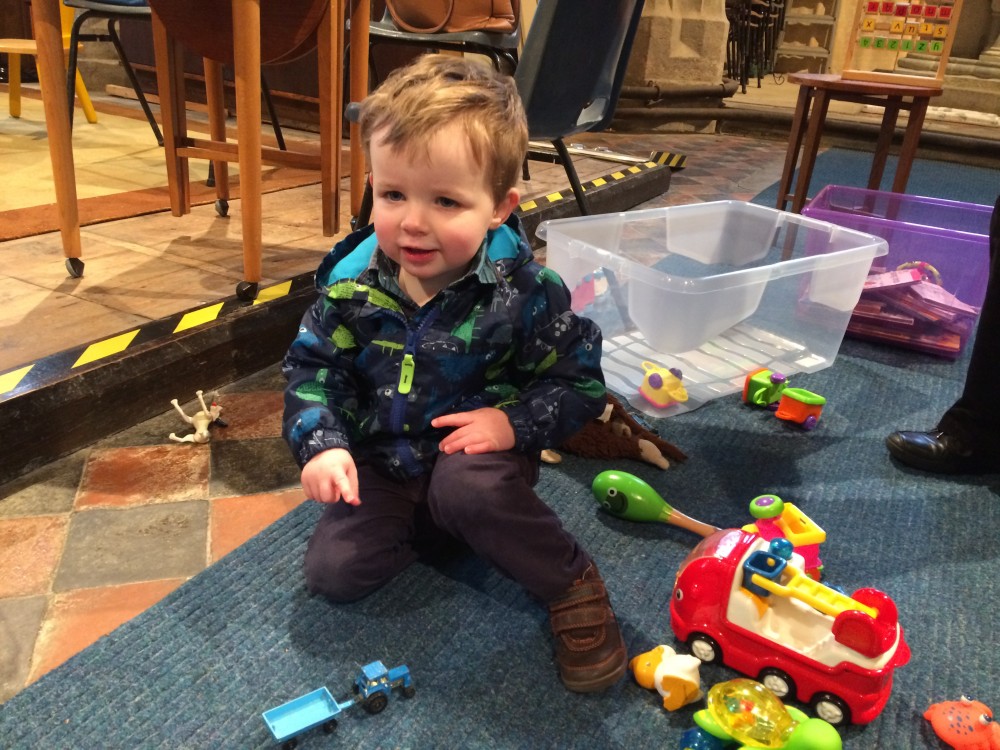 'Breakfast Church' is a once monthly, all generation family worship service with a difference at the Church of St. Mary, Bishops Nympton. Breakfast is served at 9.30am and it is followed by a short service at 10.00am that includes quizzes, singing and a short talk from the Bible.
Lay participation is encouraged and there are activities for children. Please see the calendar pages for dates and do come and join us. All are welcome.
This is William enjoying the toys at Breakfast Church and his sisters, Naomi and Phoebe, making delicious biscuits.